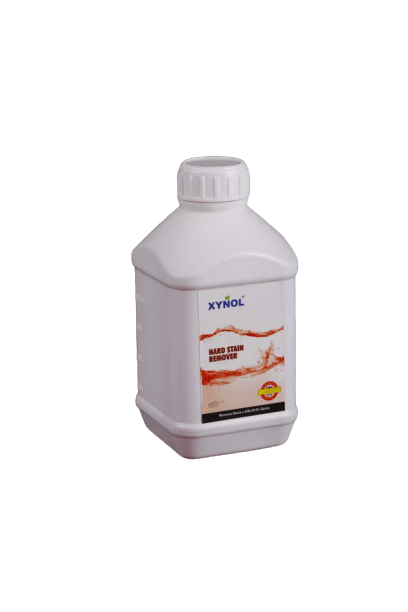 Available variants : 500 ml , 5 Ltr.
Xynol Hard Stain Remover is a powerful household cleaner, without the harshness of bleach that removes hard water stains and tough Dirt. The strong formula with its smart spray dispenser releases micro-bubbles to dissolve grease and germs in just a couple of sprays. It leaves a fresh smell after cleaning,
 Lifts away the grease & the dirt
 Leaves behind the Sparkle on Ceramics, Bath Fittings, Chrome Plated Surfaces & regains the Gloss & the Pleasant aroma.
 Proven to kill up to 99% germs.
 Safe for use on Granites, Marbles, ACP Sheets used on the Facades of schools/malls
 Safe for use on Microwaves, Refrigerators & other Tangible surfaces
 Safe for removes stains from Washing Machines, Coffee Makers, Geysers, Dish washers etc.