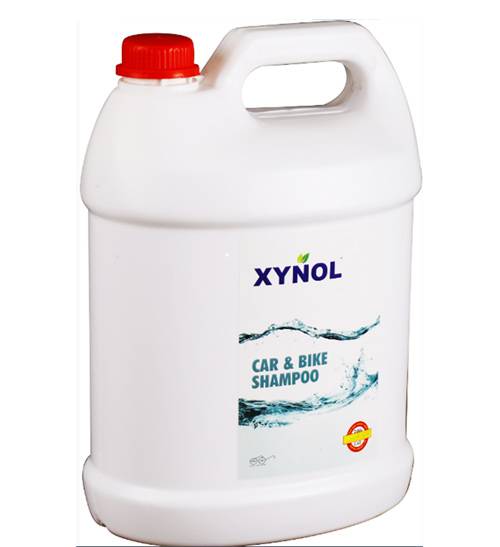 Available variants : 5 Ltr.
 Xynol Car Shampoo with a freshening fragrance, is a concentrated, long-lasting formula that gently washes away tough dirt, contaminants, road grime, bugs and salt without damaging your vehicle's clear coat OR removing the protective wax finish that exists on the car.
Product Features :
 pH balanced.
 Easy Rinse Off
 Rich Foam Wash Formula
 Removes Tough Dirt & Road Grime
 Safe on Paint
 Effective with Hard & Soft Water
Safely removes dirt and grime without removing your wax protection. This product is clear coat safe and is phosphate free.
Xynol removes the contaminants and lubricate the surface so that they do not scratch the paint as they slide off the metallic surface of the vehicle or the wheels without scratching them at all.