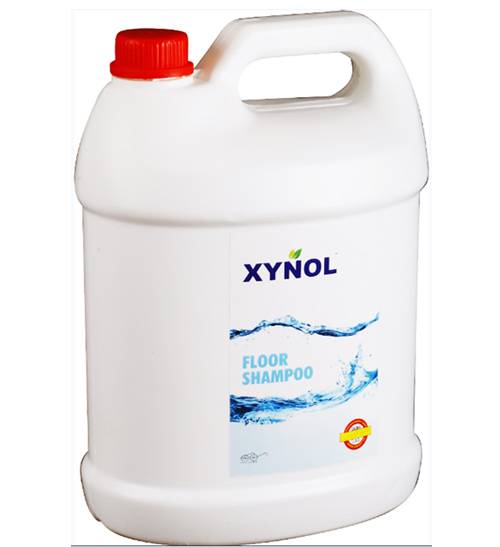 Available variants : 5 Ltr.
XYNOL Floor Shampoo remains an idle floor cleaning solution for use in homes, Mega-kitchens, star hotels, specialty hospitals, global schools, offices, institutes and similar other premises. It is surfactant rich yet safe for all types of flooring viz. marble, granite, ceramic, mosaic, and all natural stones.
Product Features :
It is specially formulated for cutting stubborn oil, grease and general soil from the floors of the assembly lines of mega factories, air craft hangars besides other workshops of varied sizes.
Xynol Floor Shampoo is not only an effective cleaner which is optimal for daily use but also a deodorizer that eliminates unpleasant odors leaving behind a fresh lingering fragrance.
Xynol will fill up your home, rejuvenate your senses and make your HOME-MAKING experience even more splendid.
How To Use : 
It has specially been designed for manual mopping as well as, the Automatic Mopping Machines too.