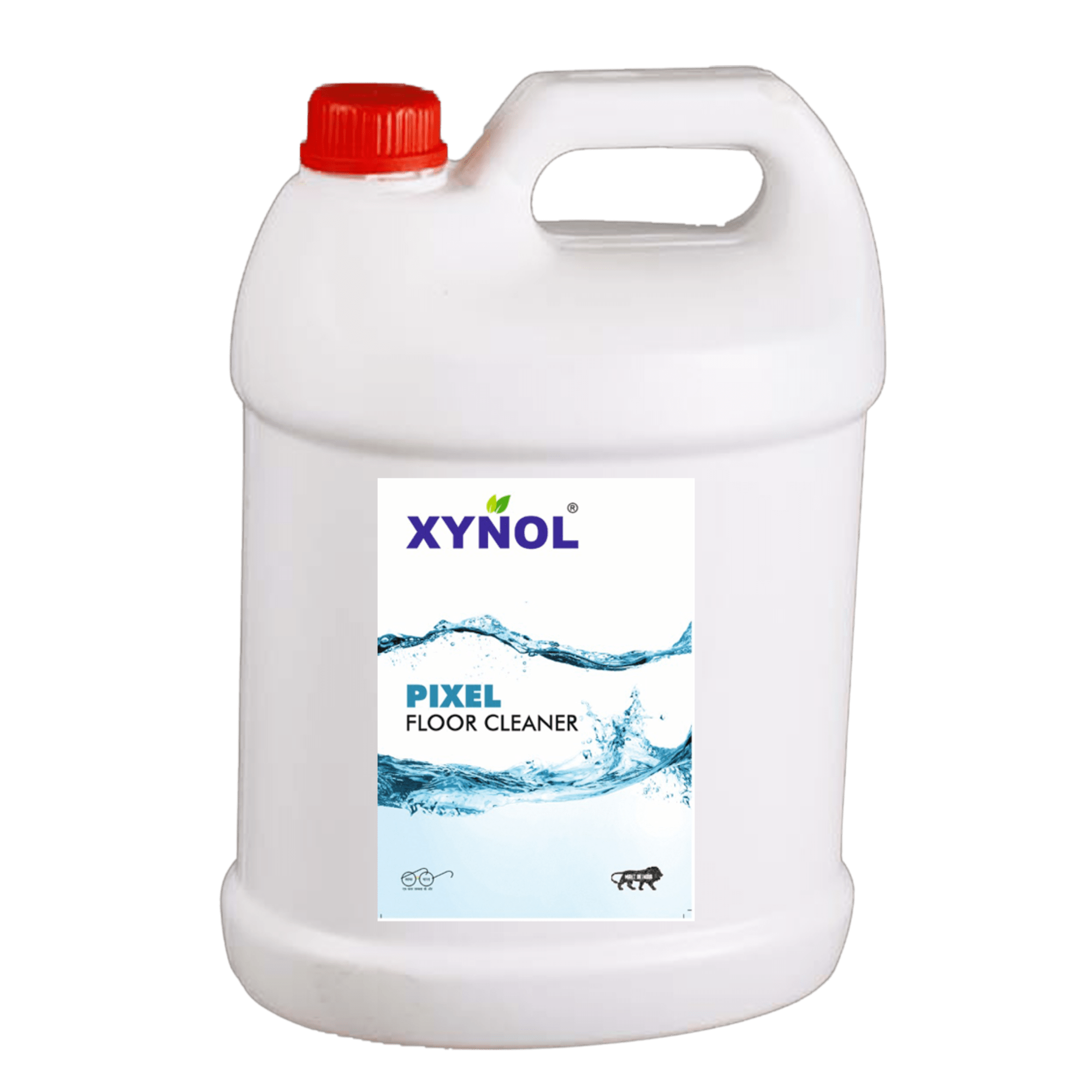 Available variants : 5 Ltr.
Natural & Pure Pine Oils blended rightly into Mild Surfactants make it highly active germicidal with rich deodorising properties, yet maintain a neutral pH.
XYNOL® Pixel Floor Cleaner's unique formulation make it safe for children and pets and it creates an awesome aura inside your sweet homes and offices for hours.
Product Features:
Natural Pure Pine Oil
Safe for children and pets
Safe for all kinds of floors, marbles and granite
Skin Safe/Allergan free
How to use:
Shake Well Before Use
Damp Mopping : Dilute XYNOL® Pixel Floor Cleaner into a bucket of normal water @ 1:100 (5Caps full/50ml. in 5 litres of water) and mop floors.