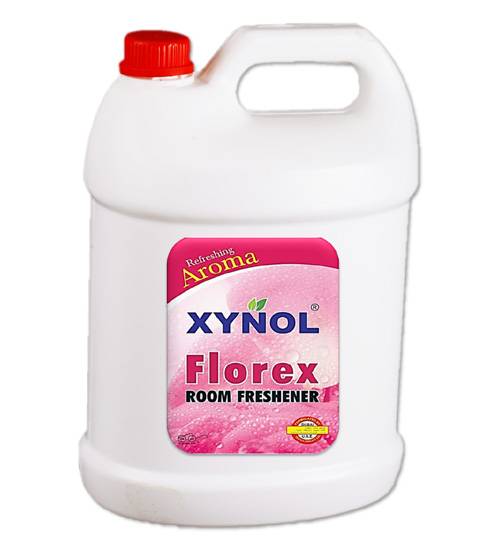 Available variants : 500 ml, 5 Ltr.
Xynol® FLOREX is a water-based air freshener featuring a pleasing floral perfume which deodorizes Offices, Clinics, Institutes, guestrooms, banquet halls, cooking areas, wash rooms. Water based air freshener does not use ozone depleting CFC. Xynol® FLOREX is quite Economical. Xynol® FLOREX is not only refreshingbut it also invigorates any space into an exciting celebrations.
Refresh and natural propellant
Made from extracts of Imported Flowers.
Eliminates odours
100% natural propellant
Acts in seconds.
Xynol® FLOREX Room Freshener Sprays can be used anywhere in your home. Just spray it and transform the mood of every member of your family. The Xynol® FLOREX Room Freshener Sprays are for every little corner or open spaces under a roof.
Usage Instructions: Spray Xynol ® FLOREX indoor anywhere & anytime to make the most of your Beautiful Home.
Xynol ® FLOREX Bath Cleaner is ideal for Daily sanitising of Toilet Bowls, flush handle, toilet seat cover etc. Scrub the surface with brush or a scrubber & rinse it all with plain water.