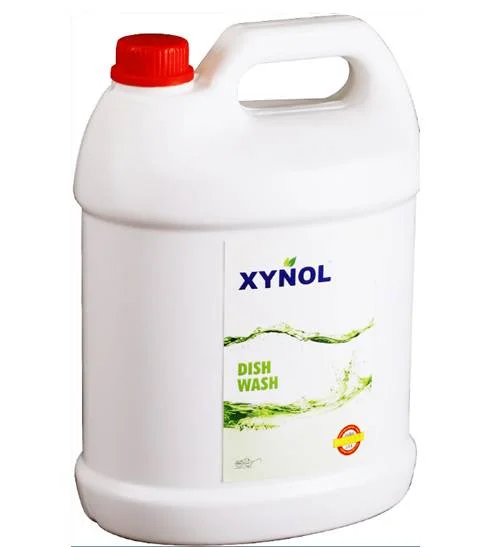 Available variants : 500 ml, 5 Ltr.
XYNOL® Dishwash gives you complete cleaning without leaving any residue, unlike Dishwash Bars. XYNOL® Dishwash Gel is an tough and effectives dish wash formulation that cuts tough grease from dirty utensils while being gentle on your hands It is also great value for money with one spoon of Dishwash Gel being enough to clean a full sink of dirty utensils.  XYNOL® Dishwash Gel eliminates foul smells from utensils and gives a refreshing fragrance.
Product Features:
Effective and powerful dish wash formula that cuts tough grease residue
Gel that is harsh on stains, but gentle and safe on your hands
Does not leave behind any white residue
Leaves sparkling clean utensils
Direction For Use:
For Regular Cleaning, dilute a teaspoonful (4ml.) of XYNOL® Dishwash in a bowl of water. Dip the scrub-sponge in the solution and use.
For Tough Grease, Apply XYNOL® Dishwash onto a wet scrub-sponge and use directly on the utensils.