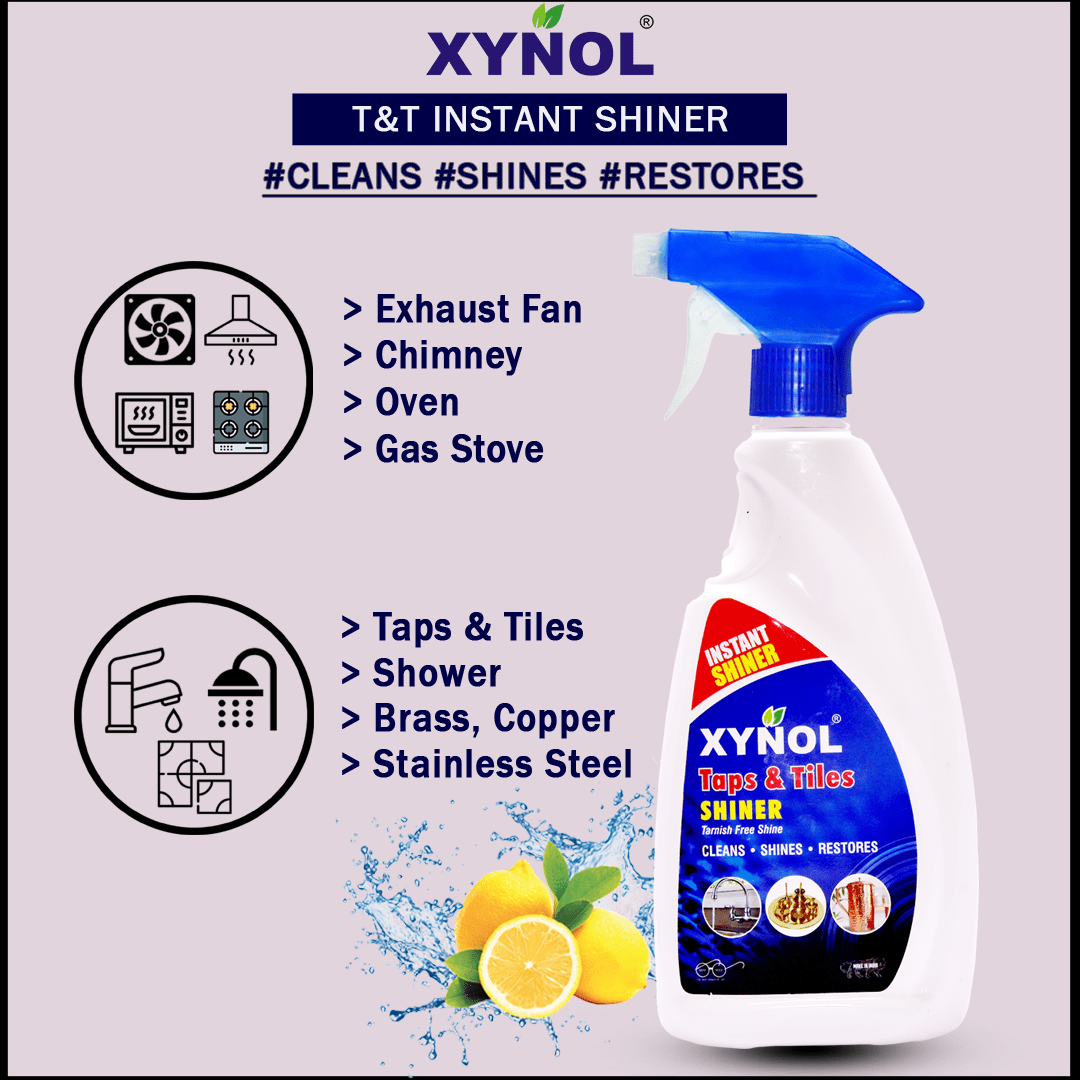 Available variants : 500 ml, 5 Ltr.
 XYNOL® Taps & Tiles that Is Fast-Acting and Easily Dissolves and Removes Tough Calcium and Hard Water Deposits as Well as Surface Rust Stains from Bathtubs, Toilet Bowls, Sinks, Glass, Fiberglass, Stainless Steel, and Showerheads. Safe Descaler for Metallic Non Metallic, Plastic, Alluminium Frame, Refrigerator, Gas Stove, Taps, Tiles, Microwave,Marble, Granite, Wooden Surface, Table Tops etc.
Product Features
Limescale remover
Hard Stain Remover
Instant shiner for brass, copper steel etc.
Acid/ ammonia free
HOW TO USE :
Wet the Tiles or Soiled floor with water droplets or damp cloth.
Spray stained areas. Leave for 5-10 minutes.
Buff it with a damp cloth on the applied surface.