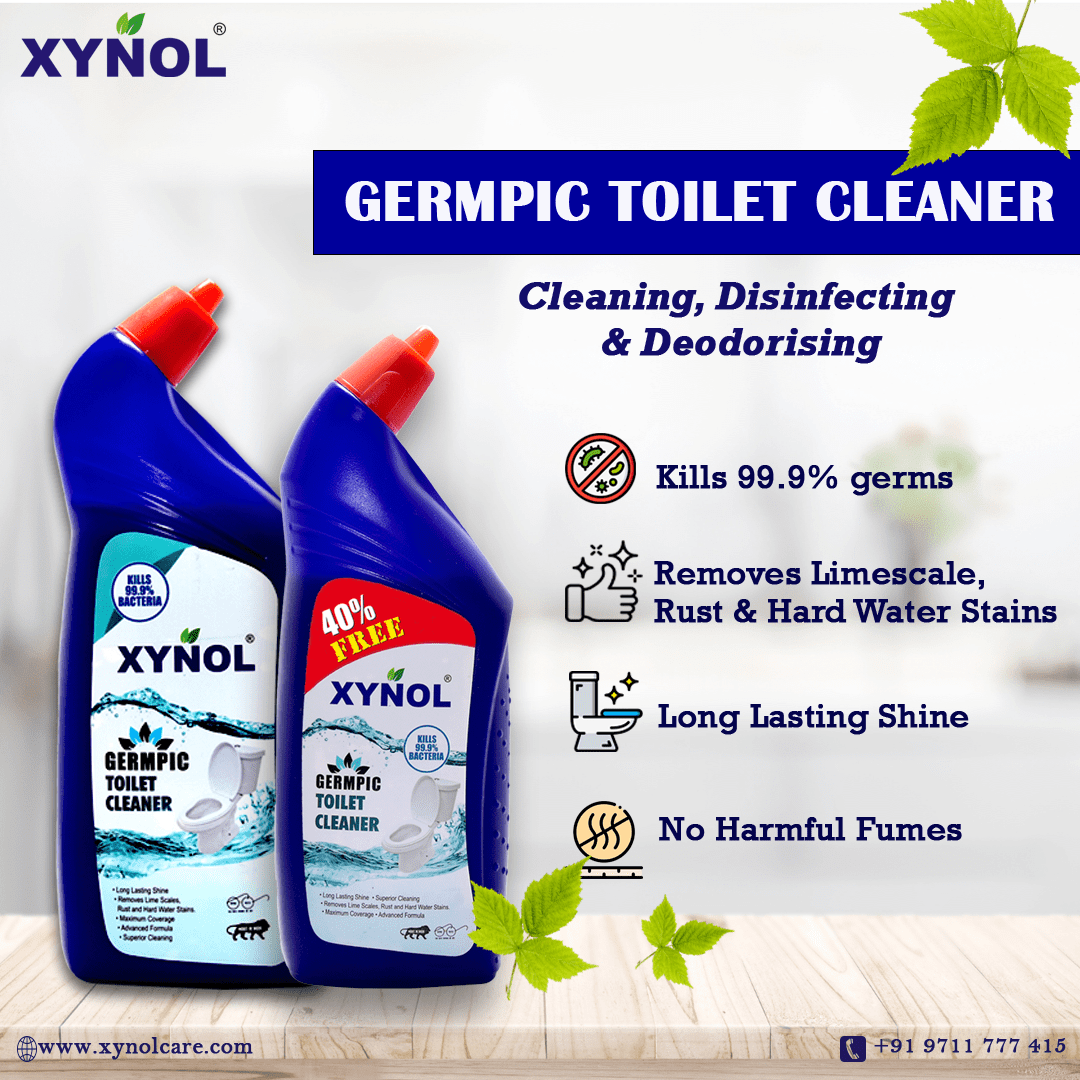 Available variants : 220 ml ,500 ml ,650 ml ,1000 ml ,5 Ltr
Our extra super clean formulation is a concentrated liquid cleaner that effectively removes stubborn stains and kills germs, leaving toilets hygienically clean. Descales all kinds of Ceramic Surfaces, Porcelain, Toilets, Urinals and similar surfaces.
Kinder to Mother Earth.
Restores Each Soiled Surface.
Product Features
Tough on Germs – Picks & Eliminates.
Enzymatic Cleaning
Safe on Human Skin.
Bio-degradable
HOW TO USE :
For Best Product Performance, Wet the Toilet Surface with water. Pour® Germpic on Soiled areas. Leave for 10-15 minutes.
The Original Shine is Restored. Congratulations!!