The Oceania Multi Surface Disinfectant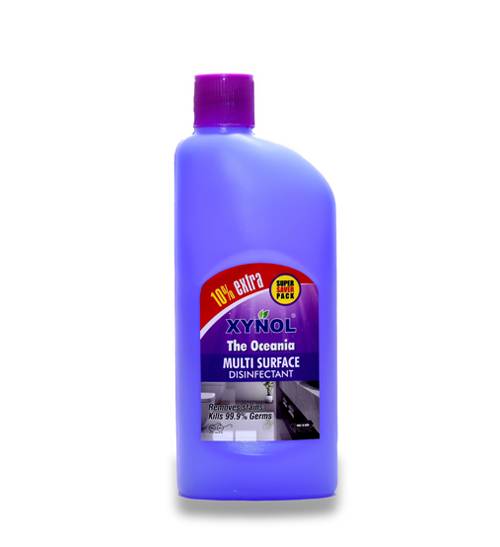 Available variants : 550 ml, 1100 ml, 5 Ltr.
The Oceania Multi Surface Disinfectant
Billions of people around the world are asking for products that are tough on germs and stains, and ever more convenient to use. XYNOL® MSDI powerful cleaner Descales & Disinfects the stained surfaces of Granites, Marbles & all types of hard surfaces.
Product Features
Clean & Disinfects all floors & surfaces.
Removes moderate to tough stains
Long lasting fragrance
How to use:
Dilute with normal water@ 1:100 [5 Caps Full/50 ml. in 5 Litres of water]
Sweep floor & then damp mop surface frequently.
Rinse mop to remove the germs & dirt regularly.