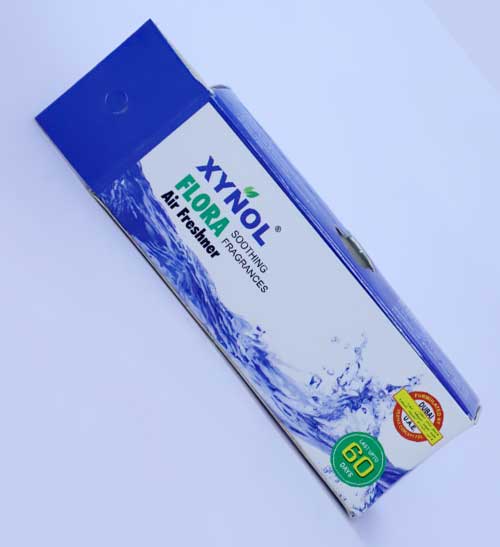 Available variants : 50GMS, 100 gms.
24 Hours of Freshness.
The fragrance of flowers spread only in the direction of the wind. But the goodness of XYNOL® Flora spreads in all directions.
Product features:
Release fragrance for up to Six weeks.
Attractive accompaniment to any corner of Kitchen, Toilet & Wardrobe.
Quickly removes odour while enlivening the air around you.
How to use:
Cut the inner foil pouch and take out the tablet
Place the tablet back inside the outer pack
Hang or Place the pack wherever suitable