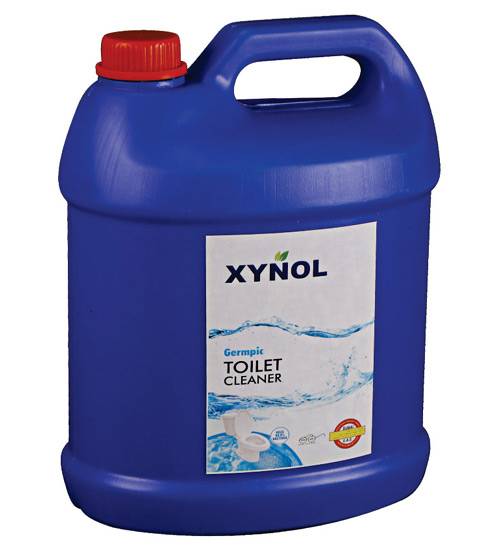 Available variants : 220 ml , 500 ml , 650 ml ,1000 ml, 5 Ltr.
Germpic is a Powerful Toilet Cleaner from the House of Xynol – a name to reckon with in Hygiene & Home Care Products.
 Germpic makes your toilet super clean both above and below the waterline.
 Germpic acts as a curator of your expensive Toilet ware porcelains.
 Thick advanced formula clings to toilet bowl to wash away the toughest of Stains.
 Kills 99.9% germs.
 Germpic is enriched with a Pleasant Floral Fragrance.
 It has the strongest dose to remove all smear & smudge.