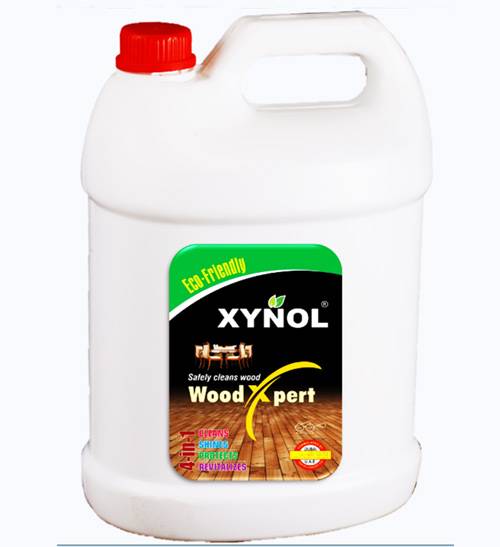 Available variants : 500 ml, 5 Ltr.
XYNOL ®WOODXPERT
Safely cleans wood
4-IN-1
CLEANS
SHINES
PROTECTS
REVITALIZES
ECO FRIENDLY
Product Features :
XYNOL ®WOODXPERT is specially formulated to remove scuff's from all kinds of wooden surfaces& bestow an instant shine to the wooden surface. Doesn't leave any residue or produce harmful fumes. Eco-friendly.
How To Use :
All kind of Imperial or Classic wooden furniture, laminate floors at home or even our commercial space too. Just spray and wipe wooden tables, cabinets and doors Or apply XYNOL ®WOODXPERT solution to a cloth and take in the fresh, zesty scent of orange peels. Rub the furniture with the moistened cloth, Buff out excess moisture, Polish the wood one to two times per year. XYNOL ®WOODXPERT cleaner aims to bring out wood's beauty in a gentle and natural way (99% Natural Wood Cleaner).